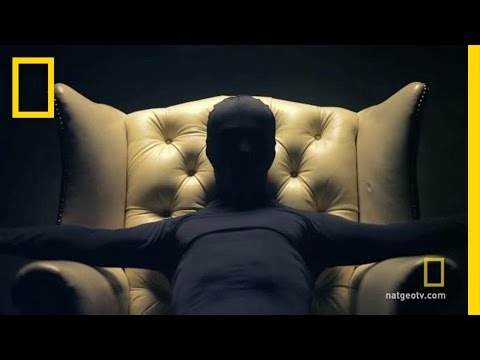 Watch
"The Perfectionist" - Behind The Story In collaboration with Coca-Cola for Father's Day 2012, we wanted to share a deeper look into the motivation behind our latest film "The Perfectionist." vimeo.com/41332658. This "Behind The Story" perspective serves as a reflection of photographer/filmmaker Joey L's early success thanks to his father's...
"When your work speaks for itself, don't interrupt."
– Henry J. Kaiser
Motion Control Timelapse with The Mill
I wrapped an incredible project working with The Mill, Citibank and American Airlines a few months ago.  Rama Allen directed the project and he has always been a true inspiration and is an incredible director.  We filmed in some amazing locations to include New York City, Paris, and Barcelona using the Kessler Crane Shuttle Pod Motion Control System.  The final display spans 40 High Definition...
"And We're Lit"
– Khalid Mohtaseb
"Always & never are two words you always have to remember never to say"
– Wendell Johnson
Masters in Motion
Honored to be a part of Masters in Motion from November 14-16 in Austin, Texas with my best friends Jonathan Bregel and Khalid Mohtaseb.  I am convinced that the secret to great filmmaking is to surround yourself with GREAT people every single day!  I'm excited to share with and learn from some of the most creative and passionate filmmakers in the industry to include Vincent Laforet,...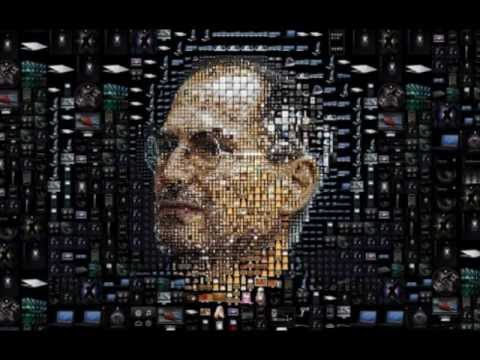 Filming Time Lapse for "The Art of Flight"
I was recently given the opportunity to film Motion Control Time Lapse for 12 days in Aspen, Colorado for the incredible upcoming snowboard film "The Art of Flight." Director/Cinematographer Curt Morgan has been working on this film for over two years now. He is really pushing the bar to the next level and I can't wait to see the final film which premieres on September 7th in New York City...
Taylor Swift "Sparks Fly"
Jon Bregel and I collaborated with director Christian Lamb over a two month period to produce and film Taylor Swift's new music video for Sparks Fly.  We used the Sony F3, Phantom Flex, Red Epic, RC Helicopter and Motion Control Timelapse to pull off the shots seen in the video.  Special thanks to SnapRoll Media who brought their incredible RC Helicopter out to the tour.  We earned a ton...
The Power of Collaborative Filmmaking
Things have been incredibly busy on the set of "Snow Guardians" over the past two weeks. The entire crew has been hard at work developing the story by gathering close to 16 hours of rescue ski patroller, avalanche scientist, and search and rescue interviews at Bridger Bowl and Yellowstone Club ski resorts. Moreover, the entire crew, to include CamBlock experts Aaron Caughran and Jason...
Filming Astro Time Lapse with Tom Lowe
I was fortunate enough to spend a week traveling across Utah and Arizona with Tom Lowe and Dustin Kukuk last month. While I was there, we successfully filmed two shots that made it into Tom's insane new trailer "Rapture" (shown above).  "Rapture" includes never before seen production footage that he filmed over the summer for his debut film "Timescapes."  I am honored to be a very small part of...
Why We Fight
"Why We Fight" contains never before Released footage of the Afghanistan Special Forces, Strike Force Lion, who describe their own personal reasons why they continue to fight the war against terrorist threats within their country. All footage was filmed entirely on the Canon 5DMKII by Spc. Matthew Freire during his 9 month combat tour under some of the most dangerous locations and roughest...
180 Degree Shutter – Learn It, Live It, Love It
I've received a lot of emails after posting my "How to Setup Your 7D"video tutorial asking what the 180 degree shutter rule is and why it's so important. To be completely honest, before these Video DSLRs came around I didn't really understand the principles of the 180 degree shutter rule myself. Video cameras I've used in the past always defaulted to a 180 degree shutter automatically so unless...
Night Combat Equipment Airborne Jump
I was lucky enough to get my hands on a 1DMKIV from Canon. It arrived just in time for our Night Combat Equipment Airborne Jump! However, I was already scheduled to jump on this mission so I had to train up a few of my high speed Soldiers on how to operate the camera. Sounds easy enough since they are already trained on the 5DMKII… However, Canon does not play nice with muscle memory and so...
How to Setup Your 7D
This tutorial is broken up into the following six sections: 00:00 - Introduction 00:33 - Setup Custom Photo Preset 06:50 - Setup Custom 1080P 24FPS Preset 10:03 - Setup Custom 720P 60FPS Preset 12:00 - Edit, Fast Forward, and Rewind 13:28 - Conclusion I've been receiving a lot of questions lately on how to setup the Canon 7D so I put together a quick tutorial on how to create custom photo...
Sensor Size Cheat Sheets
I want to start out by thanking everyone in the community for providing these awesome educational sensor size references. Director Jason Wingrove sent this collection along to me and I feel it must be shared with everyone in one centralized location. Now, that being said, please give 100 percent credit to the following people including Stu Maschwitz, Philip Bloom, and Panavision.  Please let...
Why Photo Mechanic > Lightroom…
Lightroom 2 is an amazing tool!  However, Military Photographers as well as AP and Reuters Photojournalists need more metadata POWER!!!  Why doesn't Lightroom's metadata tools have what it takes to replace Photo Mechanic?  Well, put this in perspective.  It is required for us to fill out 17 IPTC metadata fields quickly and efficiently in order to submit our photographs to the Pentagon and National...
FreshDV Podcast – Using the Canon 5D Mark II in...
I am honored to be featured on FreshDV's Podcast. As a long time viewer of their site, FreshDV has had a huge influence on me thanks to their free content and amazing articles. Thanks FreshDV for all your support! You can also subscribe to their podcast as well as this episode through iTunes. Here at FreshDV we've kept pretty close tabs on two DSLR / HD video convergence cameras since they...
Canon vs Nikon vs Final Cut vs Avid…
…vs PC vs Mac vs Shake vs Nuke vs Lightroom vs Aperture vs Motion vs After Effects vs Maya vs C4D… and the list goes on and on! Sorry, but you can't get away with learning one application or one piece of equipment and expect to be successful. Yes, it's becoming increasingly difficult to master multiple pieces of equipment and software applications as more products are launched each and...
How To Use Video Mode on the Canon 5D MK II
The tutorial is broken up into the six sections: 00:00 – Introduction 01:00 – Camera Settings 03:20 – Camera Buttons 06:46 – Focusing (Auto/Manual Modes) 09:09 – ISO/Shutter/Aperture Controls and Tricks 16:18 – Conclusion ***Note 1: Thanks to DH for the tip to keep your settings from disappearing so quickly. If you go under the Live View/Movie func. set. you can change your Metering timer all...